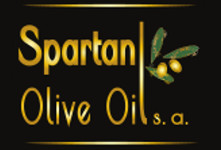 The Meletis family (the heart and soul of the company) has a tradition of more than 100 years in the olive oil business. Our first olive mill was working before the dawn of the 20th century, and we were trading olive oil all over Lakonia, Greece.
  We are privileged to be located in the historic region of Sparta and we are an integral part of the local farmers' community, which produces the best olive oil in the world, famous for its aroma, rich taste and above all the many nutritional benefits.
  Born and raised there, we inherit and pass from generation to generation a passionate love for the land, its people and its produce. The family is present in every stage of the olive oil production, with its own olive groves, olive mills (traditional with millstones & presses), storing and packaging facilities. We never use oil or olives produced outside the Spartan area and we select carefully and pack only the best from the local extra virgin production.
 We are a quality oriented company that makes only Natural, High End, Family products in limited quantities, and we try hard to reach out and make them affordable to the discerning consumer. While doing this, though, we are neither willing to sacrifice our principles nor the purity of our products.
  This is our commitment.

SPARTAN OLIVE OIL S.A.
Vassaras – Sparta – 23064 – Greece
Tel./Fax: 001130-210-2912260
For Orders in the USA call: (617) 580-7763
E Mail: spartanoil@yahoo.com